Principal Message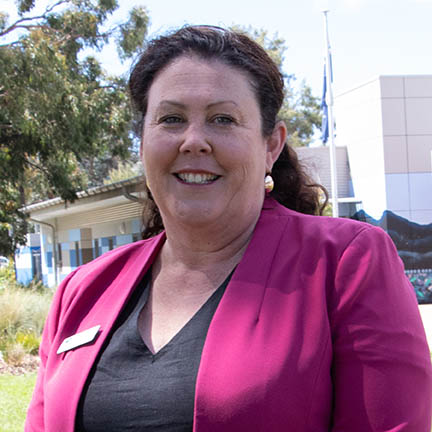 Taylor Primary School is a unique contemporary P-6 school located in Kambah and is a part of the Tuggeranong Network. The inviting atmosphere and highly collaborative school community provides a strong foundation for quality learning, innovative practices and student engagement in a wide range of areas. Visitors and new families quickly recognise the warm, caring and positive tone generated at the school.
At Taylor Primary School we explicitly engage children in inquiring into how they learn, developing important assets for learning, across the curriculum, in school and beyond. We plan innovative learning experiences that have authenticity where children know the purpose of what they are learning.
Children learn about 'big ideas' that foster the dispositions of creativity, compassion, curiosity and confidence. Children and educators co-construct learning where student agency is nurtured and encouraged. Regular feedback is given to children about their progress and the next steps for their learning.
We are inclusive and differentiate learning experiences that enable every child to participate and achieve their personal best. Our community is united and collaborative. We are safe, respectful, responsible learners.
Our vision for improvement is 'every student is a powerful learner who has the opportunity to achieve personal best and contribute to all aspects of life'
The student population has continued to grow, and we have a current enrolment of 360 students (P-6). We are proud of our students and of our school. We set high expectations for all children, and staff are supported with ongoing professional learning to support the implementation of evidence-based practices.
I welcome anyone who is interested in enrolling a child at Taylor Primary School to arrange a time to visit by contacting the school on (02) 6142 3000.
Kind regards
Principal